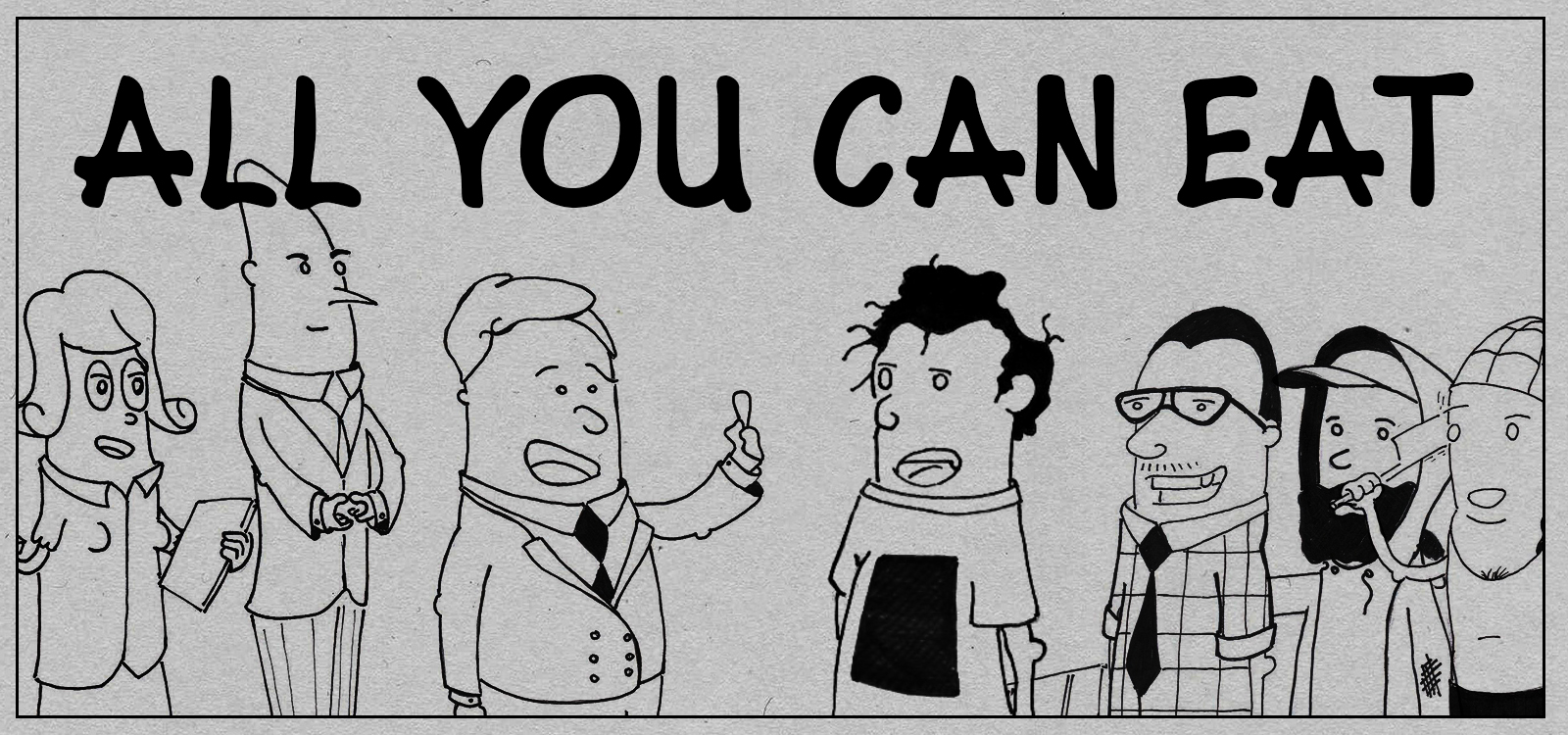 All You Can Eat
A downloadable interactive comic for Windows
Story
Take control of a modern hero of our times, a man so lazy he decided to quit his job and just spend his life inside an All-you-can-eat diner.
As years go by, his freeloading nature becomes legend, but then a tragedy occurs - the diner is about to close down! Will our hero finally settle down and get a regular job?
Never!!!
Embark on an epic quest filled with humor, puns and controversy as you traverse the city in search of a solution to your life's problems.
Memorable characters include yourself, your dad who is also your only friend, a very foxy secretary love interest (but that just doesn't work out... at all), and half a dozen more
The plot takes a dark turn when the CEO of a Megaslimy corporation and the Mayor of whatever team up to do some evil.
Can you stop them and more importantly - do you even care?
Gameplay
All You Can Eat is a unique interactive comic that blends the mechanics of
playing a game seamlessly with the experience of reading a comic:
every interaction in the game world (such as talking, picking up items, using objects etc.) creates a new comic panel, furthering the story
at any time during the game you can scroll up and down to read what you've created among hundreds of unique hand-drawn (and hand-scanned!) content rich panels
the in-game conversations mimic the "3 panel structure" of daily comics with context, setup and delivery
when the player ends the game, he is given the option to print out his gameplay in a comic book format
a new game+ option with a developer commentary track when you finish the game
Purchase
In order to download this interactive comic you must purchase it at or above the minimum price of $1.99 USD. You will get access to the following files: